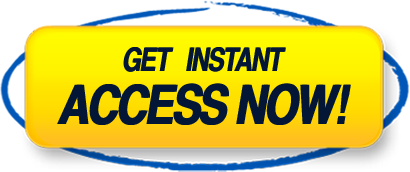 Credit Repair

Magic Will

Fix Your Credit

Faster than Any Other

Credit Repair System

at Any Price. . .Guaranteed!
There can only be one BEST -- and this is it.


Credit Repair Magic is different. It's not the same-old typical software, but a step-by-step system that anyone can easily follow. You get true point-and-click simplicity with the world's most effective system for permanently removing negative items from your credit reports.
It's the only system that can bypass the credit bureau's scanning computer, and that alone increases your chances of a successful dispute by 30% to 40%! Credit Repair Magic's one-of-a-kind system is protected by the United States Patent and Trademark Office and international copyright. No other credit repair system uses this unique approach.

The unique Credit Repair Magic System is designed by a 28-year veteran of the credit industry, with insider input from former employees of the big three credit bureaus. The Credit Repair Magic System is updated continuously for accuracy--not every four or five years like most programs. It's a one-of-a-kind system voted the World's Best Credit Repair Program by sixteen independent credit repair review sites.

Credit Repair Magic is the easiest credit repair program in the world and the fastest method for dramatically improving your credit score. Some of our exclusive trademarked methods can increase your credit score in a matter of days, not months or years.
We know you don't have a lot of time, so we've made it so simple that a 9-year-old can do it. No computer knowledge or other skills are required to use our easy credit repair system. You can have your first dispute complete with half an hour from right now.


You can spend thousands of dollars on credit repair "factories," which are usually law firms that charge monthly for their services. Not only is their service less effective than Credit Repair Magic, but the longer they take to fix your credit, the more money they make, so don't expect fast results (it will take YEARS in fact)!
And a few ordinary credit repair software programs can be a little cheaper, but they will take much longer to learn, require more time to use, and their results won't be as good. I know because I've tested them all! Credit Repair Magic also provides both audio and video to enhance and simplify the experience. If you can click a mouse, you can use Credit Repair Magic.
And don't forget:
| | |
| --- | --- |
| | No extra charge for your family members or even your friends! |
| | You have lifetime access! |
| | You can access the program from any device in the world! |
| | You get automatic free upgrades for life! |


Credit Repair Magic gives you $321 in real bonus materials related to credit and finance. Each bonus program was hand-picked to provide incredible results and all of them are currently selling on the Internet for the price listed. This isn't the fluff that other programs bundle with their silly e-books; these bonuses are truly amazing (see descriptions below).
You only need to invest in one
credit repair solution, so why not own the BEST credit repair solution?
Does Credit Repair
Really Work?
There is so much misinformation out there that some people still have a hard time believing that they can repair their credit. The truth is that literally millions of items have been removed from consumers' credit reports legally and permanently since the Fair Credit Reporting Act was passed in 1971. Why shouldn't YOU join them and start saving money right now?
But why do I hear so often that only time can fix my credit?
Because that's what the credit bureaus want you to believe. They've even got the media believing their hype. But all their billions can't change the fact that credit repair is real and it can work for you.
What's the big deal about fixing my credit? How much difference could it make?
According to the latest figures, the average American has a credit score of 677. If that same individual's credit score rose to just 720, that family could save on average $421 per month, or $5,052 per year on house payments, car payments, credit cards, etc. Over 20 years, that's more than $100,000! And if your score is lower than 677, then you have even more to gain.
For more information about the benefits of fixing your credit, click below:
The 10 Most Common Myths About Credit Repair
and the Truths that Expose Them

GOOD CREDIT =
LOWER PAYMENTS + MORE OPPORTUNITIES
The Five Ways
To Fix Your Credit
There are only five ways to fix your credit. Each method is given below, followed by its ratings (1 is worst and 10 is best):
Follow instructions from the credit bureaus.

That's like the wolf instructing the sheep. The credit bureaus are NOT your friends. Virtually free, but you get what you pay for.
| | |
| --- | --- |
| Effectiveness: | |
| Value: | |
| Speed: | |
Typical do-it-yourself programs (printed book, e-book, template software, etc.)

Only about a quarter of these programs are current enough to be effective at all, but even the best of them use templated dispute letters that the credit bureaus have flagged, which will result in your dispute being returned as "frivolous and irrelevant."

Typical software programs also require you to enter your personal identifying information into a software program, and that could expose your identity to hackers. Let the buyer beware!
| | |
| --- | --- |
| Effectiveness: | |
| Value: | |
| Speed: | |
Credit Repair Services

It's tempting to simply pay a company to "do the work for you," but they have two dirty little secrets they don't want you to know. First, because they charge monthly for their service, they make more money if they deliberately drag out the process--often three to four years.

Second, because of all the forms you have to fill out (including Power of Attorney documents), and the necessity of having to forward all credit reports yourself, you actually wind up doing MORE work than if you use Credit Repair Magic. Why pay thousands more to do more work? It just doesn't make sense. Whatever option you choose, please say "NO" to this one!
| | |
| --- | --- |
| Effectiveness: | |
| Value: | |
| Speed: | |
Waiting It Out

Whether you make the smart choice by going with

Credit Repair

Magic or even by choosing a less-effective method, there's one thing for certain: it's better than sitting on your hands and hoping things get better. Some negative items will come off automatically in 7 years, some in 10 years, some never. We hope you've got a better plan than that.
| | |
| --- | --- |
| Effectiveness: | |
| Value: | |
| Speed: | |
Credit Repair Magic

Using a unique "self-directed"(NOT "do-it-yourself") approach, Credit Repair Magic has all the benefits of a professional service (no letters to write, automatic computerized follow-up, organized system), but achieves results in weeks, not months, and costs thousands of dollars less.

You don't have to read a book or even know the first thing about credit restoration. Credit Repair Magic is guaranteed to produce better results than any other program, system, or service, and in less time, or you will get 100% of your money back!
| | |
| --- | --- |
| Effectiveness: | |
| Value: | |
| Speed: | |
It's amazing what you discover when you buy 31 credit repair programs on the Internet.
Here's a dirty little secret our competitors don't want you to know: most of them simply bought another credit repair program, copied it, changed it around a little,
re-packaged it, and are now selling it as a new product. I've seen free articles I've written online reproduced as original content in other peoples' credit repair program!
Credit Repair Magic's unique system is truly one of a kind, and it can't be copied, so nobody else has what we have. We guarantee it.
Why Credit Repair Magic is Different
Credit Repair Magic takes a very complicated process and simplifies it to the extreme so that it can be accomplished in a matter of minutes--not days or months. Here is a list of common credit repair problems that are solved by Credit Repair Magic:
Having to write lengthy and complicated customized letters.

Credit Repair

Magic offers true point and click simplicity. There are no letters to write, no law to understand, no complications whatsoever. Everything is simple, fast, and very effective.
Credit bureaus

sending back investigation demands due to "frivolous and irrelevant request."

Credit Repair

Magic eliminates this very common problem by using the credit report itself for the dispute and by using "ugly letters" that look deliberately unprofessional (they don't even have to be changed or even signed--just printed out). In this case, the less professional-looking the request, the better the results. Surprising, isn't it?
Disputing credit items takes months or years to see any results.

Credit Repair

Magic has honed its system to speed up the process, so that results can occur in a fraction of the time. In addition to our core system, we have several "fast track" programs that can actually produce results in a matter of days.
The time span involved in

credit repair

makes it difficult to stay on track.

Credit Repair

Magic's Automated Dispute Tracker System is personalized to your needs and eliminates the possibility of you losing your way. We simply will not let you fail!
36 months of the most popular credit-repair-law-firm service costs $4,318! (And you can double that for your spouse or other family members.)

Credit Repair

Magic

has all the benefits of a service (in fact, you will actually spend less time with our "self-directed" system than you will when you pay an attorney), but it costs less than one-fortieth as much money.

Credit Repair

Magic has been named "Best Credit Repair Buy!" eight years running!
Other

credit repair

programs promise dozens of "secrets" available only to those who buy.

The Credit Repair Magic staff has purchased 31 competitive programs to see if there really are "secrets" inside. We read every word and followed every suggestion. Surprisingly, some of the "secrets" were real gems (already included in Credit Repair Magic, of course), but many of the secrets are outdated, impractical, or even illegal. You'll never use them. It's all hype.
| | |
| --- | --- |
| Question: | What do I get with my Credit Repair Magic System? |
| Answer: | Everything you need and much more than you bargained for: |
You get the

Credit Repair

Magic Bad Credit Eliminator.


This trademarked process is unique in the industry and has been honed to perfection by years of refinements. Simply put, it's the fastest, most effective method for restoring credit. It's also the simplest

credit repair

system on the planet, bar none.
You get the

Credit Repair

Magic Seven Shortcuts to
Success Program


If you don't mind investing a little more time, you can speed up the process even more. Here are seven shortcuts straight from the mind of a former owner of a regional credit reporting bureau. Essential reading if you're trying to qualify for a mortgage or car loan.
You get the

Credit Repair

Magic Automated Dispute
Tracker System.


This is a computer-generated, personalized process that keeps you on track throughout the process, even sending you reminder e-mails, so that you will always know exactly what to do at all times. It really is magic!
You get the

Credit Repair

Magic Reference Guide


"Solving the Credit Puzzle" is the most up-to-date, comprehensive credit repair reference manual on the planet. You don't have to read it, but in its 131 pages you will find answers to any credit question you will ever have. If you want to be a master of credit improvement, this is your bible.
You get the

Credit Repair

Magic Reference Guide
Express Version


We know that few people will actually read the 131-page Reference Guide, but there's a few things that you really should know in there. So we've taken the most crucial elements of the Guide and distilled them into a brief, 36-page summary that you can read over lunch.
You get audio and video multi-media training materials
Credit Repair Magic is the only program that provides multiple ways to learn. If you like, you can just point and click to repair your credit using our unique system, but we also have both audio and video content in addition to the award-winning written content. You choose whichever way works best for you. We even have a video tutorial that takes you through the program step by step, all included in one simple-to-navigate system. It could not possibly be any easier!
You get the

Credit Repair

Magic Free Upgrade Service


You will automatically receive

free upgrades—for life.
You get the

Credit Repair

Magic
Money-Back Guarantee


Purchase the program and take a full 60 days to review it. If it's not everything we said—and more—we'll refund 100% of your money—no questions asked. You have nothing to lose.
But How Much Does It Cost?
We know you've been wondering, so we'll just tell you how much it costs right now: it's $349. At least, that's what thousands of people pay for this exact same program every year when they call to order the physical package over the phone—and it's worth every penny. But you're not going to pay anywhere near that amount. By selling this system on the Internet, we save money by eliminating phone bills, salespeople, office costs, printing charges, and storage fees.
If you'll agree to have the Credit Repair Magic system provided to you in electronic format, we'll knock $252 (82%) off the price – so it's yours for just...
But wait!
(Don't you just love the "But wait!"?)
We're going to throw in the most amazing collection of bonus materials ever assembled. These are tested approaches, worth hundreds of dollars, not just the reprinted garbage available with other packages. The prices you see listed are real, too. These programs are selling on the Web right now for these amounts.
All together, these amazing bonuses total $321. But they're yours for FREE when you purchase the Credit Repair Magic System.
Here's what you'll get:
The Credit Expert Audio Program
Some people learn better by hearing than by reading. This 24-part audio program contains mind-blowing information about the credit industry that in just one listen will transform you into a credit expert. Listen to the whole thing or just the part you need. Either way, our customers have told us that this audio program was worth the price all by itself.
$87
How To Increase Your Credit Score By 140 To 210 Points In Just 3 Weeks By "Borrowing" Someone Else's Credit—With Absolutely No Risk To Them Whatsoever.
This bonus program has been updated to accommodate the latest changes in the law that affect how this can be done—legally and permanently. (Hint: it's NOT adding yourself as an "authorized user" on their account.)
$39
How to Settle Your Debts for Pennies on the Dollar.
We interviewed professional credit managers (off the record, of course) from three of the nation's top credit providers and two collection agencies to discover the insider secrets to settling debts for as little as 20 cents on the dollar. You will be amazed how simple and effective these strategies are.
$39
Five Ways To Get A FREE Copy Of Your Credit Report From All Three Credit Bureaus.
$19
Postpone Mortgage Payments For Up To A Year--Without Affecting Your Credit--And Reduce Your Monthly Payment By Hundreds Of Dollars, Simply By Asking.
Of course, you have to know HOW to ask and WHAT to ask for, but this tell-all guide gives you detailed instructions on how to postpone payments (a process called "forbearance") and reduce your interest rate and payments permanently—all over the telephone.
Banks are willing to do almost anything to avoid foreclosure, so take advantage of their desperation by renegotiating your loan terms today. EVERYBODY with a mortgage needs to know this strategy. Simply amazing!
$49
How to Improve Your Credit Score by Increasing the Credit Limit on Your Credit Cards.
Your credit score is determined in large part by your credit card balance-to-limit ratios. If you can't pay down your balance right now, simply raise your limit and your score jumps up! It's easy if you know how. This strategy explains in detail exactly how to increase your credit limit—just for asking. But if you don't know how to ask correctly, you could blow your one and only chance. EVERYBODY with a
credit card
should utilize this strategy.
$59
How To Improve Your Credit Score By Adding Utility Payments, Rent, And Other Unreported Items To Your Credit Report.
Phone bills, water bills, electricity bills, rental payments, etc. can all be added to your
credit report
with just a little effort.
$39
How to Improve Your Credit Score and Save Thousands by Lowering the Interest Rates on All Your Credit Cards.
Your credit score is determined in part by how much debt you carry on your credit cards. By reducing your monthly payments with this strategy, you will have more money to reduce your debt every month, which will increase your credit score and save you thousands of dollars. But again, if you don't know how to ask correctly, you could blow your one and only chance. EVERYBODY with a credit card should utilize this strategy.
$59
Total Value of all
8 Bonuses:
$321
You get all these amazing bonuses FREE when you order the Credit Repair Magic System today. The Credit Repair Magic System sells over the phone for $349 (plus $15 shipping) and the 10 bonuses are selling right now on the Web for a total of $321. That's $585 in real value...all for just 97 bucks.
Credit Repair
Magic
LITERALLY pays for itself in a matter of weeks. Guaranteed.
But There Are Other Credit Repair Programs Available On The Web For $67, $49, Even $29. Why Should I Pay $97 For Credit Repair Magic?

Easy. It's worth it.
Sometimes you get what you pay for. In the process of researching our competition, we've ordered almost all those other programs (31 of them and counting) and it's a simple fact that they are all just different versions of the same old thing--no matter what kind of hype they give you.
Credit Repair Magic is truly unique. It's more effective. It's faster. It's easier. And you get $321 in real bonus materials at no extra charge.
OR

Why should skydivers buy a premium parachute when they can get a cheap version somewhere else? Because they know how important it is to land safely on the ground, and it's worth a few extra dollars to make sure that happens every time.

It's the same thing with your credit. You may have luck with a cheap e-book, but considering that your financial future is on the line, wouldn't you rather know for sure that you're going to land safely?
Hasn't this always been true: you get what you pay for?
OR

If you could choose between a rusty beat-up Edsel for $1,000, or a brand new Ferrari for just $2,000, which would you choose? We say go for the Ferrari, especially if it's covered by a 100% Money-Back Guarantee like

Credit Repair

Magic.
Don't forget about the


Credit Repair

Magic
Money-Back Guarantee


Purchase our

credit repair system

and take a full 60 days to review it. If it's not everything we said—and more—we'll refund 100% of your money—no questions asked. You have nothing to lose.